Job offers with languages in Europe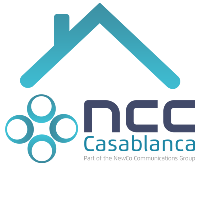 DESCRIPTION
Who are we?
We are part of the Belgian group Newco Communications and have been operating as a contact center in the heart of Casablanca for ten years. We employ 480 call center agents to whom we refer to as our ambassadors. Ambassadors of our brand, ambassadors of our clients, and ambassadors of our company culture.
About the project:
Our client is a European, fast-growing mobile company, currently having operations in eight countries. They were founded in 2001, and provide services in many countries around the world. They employ over 62 nationalities worldwide in six different countries.
Responsibilities:
You will be responsible for delivering top-notch customer service. You will be in touch with existing customers and will assist them with queries over the phone. One of your main tasks will be assisting customers to register their SIM cards by verifying their identity by a video call. You will need to be available to work on a shift rotation. Our main goal is to deliver a consistent level of customer service.
REQUIREMENTS
REQUIREMENTS
Who are we looking for?
We are looking for customer-oriented Romanian speakers to join our multicultural team of NCC Ambassadors.
We expect you to have a positive attitude, be flexible, and be respectful towards all colleagues. English or French as well would be a plus, but it is certainly not a requirement.
• Full proficiency (verbal & written) in Romanian
•A first experience in a customer service environment will be considered an advantage
• Ability to provide customer service (after training) with clarity, passion, and enthusiasm
• Patience, empathy, and the ability to work under pressure
• Good computer skills
ARE YOU THE PERFECT CANDIDATE?