Job offers with languages in Europe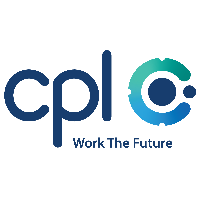 DESCRIPTION
As a Customer Service Technical Agent, you will provide 1st level support to commercial customers across Europe. The support delivered is Business to Business (B2B) only and the customers contact you directly with their IT queries by phone, E-mail or logging a Web Ticket.
This is a great opportunity to start or develop your career further in IT and work with a big brand company. You will gain vast exposure to different parts of a global business including service management, 2nd level support, technical resolver groups, quality control and finance. You will build valuable transferable skills in customer service, IT troubleshooting, problem determination, teamwork, and quality control.
Responsibilities
· Customer Contact: via phone, e-mail and Web Tickets.
· Documentation: Documenting information in the ticketing systems and providing the customer with information and updates.
· Quality: Follow quality guidelines to ensure customer service is delivered at a standard that matches the quality of the company brand.
Problem Determination: Access to knowledge databases and various tools to determine the source of the problem you are faced with. You will troubleshoot through remote takeover or by guiding the customer through their issues
REQUIREMENTS
Requirements
· Fluent in both English and Danish (written and oral)
· Any previous work experience and/or education in IT is desired
· Recent work experience and professional understanding of customer service
· Able to work in a team and team and personal related targets
· EU citizenship or in possession of an Irish Visa Stamp 4
ARE YOU THE PERFECT CANDIDATE?