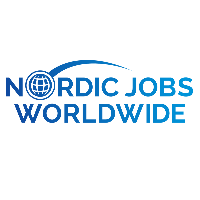 DESCRIPTION
Would you like to join our client in Riga and be part of their team with a friendly atmosphere and excellent growth opportunities? If so, then you definitely should apply!
Why Riga?
Riga is the capital and the largest city in Latvia. Around one third of Latvian people live in this city. The city is called the Paris of Baltic, because of its rich culture (the city was founded in 1201). Riga's historic center is on the UNESCO World Heritage Site. This is also the reason why so many tourists travel to this beautiful city. If you want to move to this beautiful city, it's worth knowing that the country has fantastic and untouched nature that is worth discovering. The city also contains amazing culture and a rich tradition.
Learn about your future employer
Our client is a global company with offices in 22 countries with over 30,000 employees. The offices in Riga have 500 employees and were started in 2001. They offer customer service, sales and technical support through their contact centers. They know that customers are the blood of the company, and it is important for them to deliver outstanding customer service to their customers. Our customer's task is to ensure that the customers in their company have good experiences with their customer service and that they constantly look after getting better. Now our customer is looking for a customer service consultant to Riga! They are looking for someone who can provide the customer with the best service and a person who can work 100%. The company has many service-minded people who work every day against a common goal of having the best customer service. Could this be you? Read on!
REQUIREMENTS
Work Tasks & Qualifications
· Your assignments will consist of telephone, chat and mail
· You will work towards providing outstanding service to all Norwegian speaking customers through these communication portals
· You will be apart of Team Norway and work with the Norwegian marked
· Good communication skills in Norwegian, both written and oral. Outgoing - likes to chat with people! Interested in learning more about customer service and technology
· Willing to relocate and move to Riga
· Service oriented and positive attitude
ARE YOU THE PERFECT CANDIDATE?