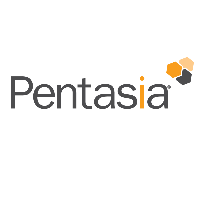 DESCRIPTION
The Company:
Our client is currently seeking enthusiastic, motivated, and dynamic individuals to join their team as Game Hosts/Presenters in the Sales and Business Development department, on-site in Bucharest, Romania. In this role, you will be responsible for overseeing and facilitating various games while maintaining a high level of professionalism and ensuring exceptional customer service.
If you enjoy engaging with people and thrive in a camera-friendly environment, then this exciting opportunity is tailor-made for you!
Responsibilities:
Conduct games in accordance with established procedures, ensuring a smooth and enjoyable experience for participants (don't worry, you will receive complete training for the role!)
Engage with players through verbal interaction in the game chat, providing guidance and support as needed.
Demonstrate honesty and accuracy in all aspects of game presentation.
Attend mandatory meetings and training sessions as required.
Adhere to designated work schedules and dress code standards.
Always uphold the highest professional standards.
Required Qualifications:
Fluent in spoken and written Korean and English.
Strong sense of responsibility and attention to detail.
Presentable appearance and grooming.
Passion for delivering exceptional customer service.
Willingness to work flexible hours, including night shifts, weekends, and public holidays.
Benefits and offer:
Relocation package with Visa assistance.
Paid accommodation
Performance-based bonuses.
Teambuilding activities and corporate events.
Complimentary tea, coffee, and refreshments.
Flexible working schedule.
Medical insurance coverage.
ARE YOU THE PERFECT CANDIDATE?