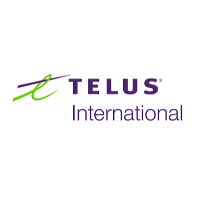 DESCRIPTION
*Please note that the position is based in Sofia, Bulgaria and we will help you to relocate
Are you ready to take the next step in your career and achieve your next challenge? If your answer is YES – join the leader in the CX (Customer Experience) industry TELUS International Bulgaria!
We are looking for an enthusiastic and adventurous person to join our team!
As a Customer Support Specialist with Slovenian and Croatian you will be a part of a great team and all together will:
Listen and respond to customers' queries by phone and email
Provide accurate, valid, and complete information to the client's requests
Identify and assess customers' needs to achieve satisfaction
REQUIREMENTS
As a candidate, you do not need to have experience in a similar role but you should be fluent in SLOVENIAN, CROATIAN, and English.
SKILLS
ARE YOU THE PERFECT CANDIDATE?