Job offers with languages in Europe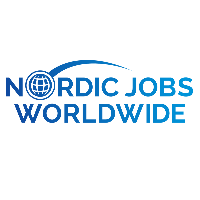 DESCRIPTION
Are you interested in working remotely from Greece for an American Movie Streaming Company in Thessaloniki?
Great, because we are looking for a Viewer Experience Advocate to work with the largest streaming company coming over from the USA to the EU. You will become an ambassador for the world's leading brand of movie entertainment with millions of passionate enthusiasts, innovative projects and innovative ideas.
Why Thessaloniki?
Thessaloniki is the second biggest region of Greece, with over 100.000.000 inhabitants. It is situated around 500 km away from Athens. The city has a rich history, of which the remnants can still be found today. Aside from the historical highlights, such as the white tower, Arch of Galerius and the impressive Aristoteles square, Thessaloniki can also be described as a lively and vibrant city.
It is a city close to the sea, offering great shopping, nightlife, and combined with the amazing cultural heritage it makes a fantastic place to live the Mediterranean lifestyle!
Part of your daily activities will be
Ensure client satisfaction and provide the best customer care interaction;
Assist viewers through phone and/or chat about account management, billing issues, content and basic site and application navigation;
Provide account and application support to our viewers, specifically with regards to software functionality and troubleshooting of system configurations and network settings;
Give accurate and real-time responses to viewer inquiries;
Have a positive, can-do attitude;
Communicate effectively and professionally with others, from viewers to fellow advocates.
Requirements
As a Customer Support Agent for a Movie streaming company, you will be the first point of contact for viewers and a vital brand ambassador.
The right person for this role is enthusiastic at addressing our customers' needs and ready to take on new challenges.
If you are someone who enjoys delivering world class customer service, then this is a great role for you.
You will be working on the Danish and English market and helping to build a better experience for our viewers
Offer
Very competitive salary for the Greek market, paid out 14x/year
Career opportunities after 6 months including HR, Team Lead, Quality Assurance, and more
Assistance with the relocation
Flight paid upfront, airport pick-up
2 week accommodation provided
HR Department to assist you with getting settled in
22 paid holidays per year
Brand new offices with seaside view and loads of sunshine to enjoy
Benefits including half price food, sports acitvities, volunteering activities, company trips including island hopping and skiing
If you want to find out more, we would love to hear from you!
Nordic Jobs Worldwide
Nordic Jobs Worldwide is a professional Nordic recruitment company focused on connecting candidates from Sweden, Finland, Norway, and Denmark with businesses from all over the world.
Nordic Jobs Worldwide is the largest language recruitment agency in the Nordic region, with offices in Oslo, Tallinn, Malaga, Malta, and Lisbon. We match the most exciting jobs with Nordic talent worldwide. We have helped over 3000 people find their dream job with our 300+ partners in over 30 countries.
ARE YOU THE PERFECT CANDIDATE?