Job offers with languages in Europe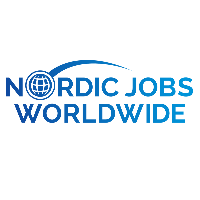 DESCRIPTION
Are you interested in working remotely from Greece for an American Movie Streaming Company in Thessaloniki?
Great, because we are looking for a Danish-speaking Customer Service Agent to work with the largest streaming company coming over from the USA to the EU. You will become an ambassador for the world's leading brand of movie entertainment with millions of passionate enthusiasts, innovative projects and innovative ideas.
Why Thessaloniki?
Thessaloniki is the second biggest region of Greece, with over 100.000.000 inhabitants. It is situated around 500 km away from Athens. The city has a rich history, of which the remnants can still be found today. It is a city close to the sea, offering great shopping, nightlife, and combined with the amazing cultural heritage it makes a fantastic place to live the Mediterranean lifestyle!
Part of your daily activities will include:
Ensure client satisfaction and provide the best customer care interaction;
Assist viewers through phone and/or chat about account management, billing issues, content and basic site and application navigation;
Provide account and application support to our viewers, specifically with regards to software functionality and troubleshooting of system configurations and network settings;
Give accurate and real-time responses to viewer inquiries;
Have a positive, can-do attitude;
Communicate effectively and professionally with others, from viewers to fellow advocates.
REQUIREMENTS
As a Customer Service Agent for a Movie streaming company, you will be the first point of contact for viewers and a vital brand ambassador.
The right person for this role is enthusiastic at addressing our customers' needs and ready to take on new challenges.
If you are someone who enjoys delivering world class customer service, then this is a great role for you.
You will be working on the Danish and English market and helping to build a better experience for our viewers
ARE YOU THE PERFECT CANDIDATE?