Job offers with languages in Europe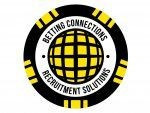 DESCRIPTION
Have a flair for sales and speak fluent German? Our client would love to have you join their team!
We are currently looking for a German speaking Sales and Customer Support Agent. It's a great opportunity to continue building your career, with a client who is a leader in the banking industry.
Responsibilities:
Actively seeking new sales by executing appointed strategies and instructions.
Adhering to the team's sales targets and deadlines.
Collaborate with the Sales team members to constantly improve process efficiency and overall results.
Customer on-boarding and verification of documents as per the Company's Policies and Operational Procedures.
Understand thoroughly the Company's products whilst ensuring that customers are always presented accurate information.
Responding to any customer queries via email, sms and phone.
Provide an excellent customer experience.
Work closely with other Company departments, especially Payments and Collections, in order to ensure transparent and efficient interaction.
Ensure adherence to the Company's Code of Ethics and related policies.
Involvement in production of Sales reports.
Involvement in training and mentoring of other team members.
Assist in documentation of the team's Operational Procedures.
Providing ideas and suggesting ways for the improvement of operational systems, processes and procedures.
Execute ad hoc tasks as may be requested by the team leader.
Requirements:
Higher Education qualification.
Excellent command of English and German Speaking languages.
Essential demonstrable experience in sales of financial products.
Experience in customer on-boarding and documentation verification processes.
Fast learner with a passion for Sales.
Good knowledge of Microsoft Office tools (especially EXCEL).
Benefits:
Relocation Package
Monday to Friday – Office Hours 9am to 6pm
Health Insurance after successful probation
10% annual performance bonus
Know someone looking for their next career move?
At SpotOn Connections, we value the power of personal referrals! We offer an exciting "Refer-a-Friend" initiative, giving you the great opportunity to earn €250 for every successful referral.
Get in touch with us to kickstart your career today!
SKILLS
ARE YOU THE PERFECT CANDIDATE?