Job offers with languages in Europe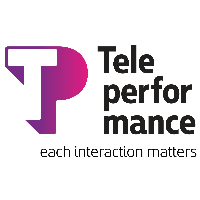 DESCRIPTION
Do you have excellent communication skills in Japanese? Are you into technology? Join us in Athens, Greece!
We are looking for Japanese speakers to join our team in Athens, that works with our client, an American company specializing in cloud storage services, offering online backup & files synchronization solutions.
As a member of our Japanese Technical Support Interaction Experts team, you will be providing 24/7 support for users from Japan, helping them with their inquiries and technical issues via phone & e-mail.
The job is based in Athens, so relocation to Greece is necessary.
What you will do:
Be the primary point of contact for customer requests in Japanese
Carefully listen to our customers and provide solutions either by phone calls, emails, or chats!
Turn every customer into a happy customer!
Exchange ideas and solutions with your colleagues!
Enjoy your time in Greece!
Job Requirements:
Advanced writing & verbal communication skills in Japanese
Good technical troubleshooting & problem-solving skills
Technical background & familiarity with technology trends
Experience in customer service will be appreciated
Positive attitude & team spirit
What we offer:
Complete support to help you ease your relocation to Greece (we cover your flight tickets expenses, hotel accommodation, finding an apartment (-all at no cost to you-)
Competitive monthly salary + 2 extra salaries per year
Referral Program: Bring a Friend and get up to €2.000 depending on the language
Private Health Insurance
Numerous benefits and discounts
Full training by certified instructors
Professional growth & development opportunities
Special events as well as community & social responsibility initiatives
Free online Greek language courses
State of the art premises, providing a great working environment with relaxing break areas
Work for a Great Place to Work-Certified Company that fosters diversity, offering equal opportunities to all, regardless of gender, ethnicity, religion, culture, or age
Moreover, this is a great opportunity to advance your career and work for a multinational company, by developing strong experience and skills, while representing one of the biggest brands worldwide. In addition, you will be a member of a company that fosters diversity, offering equal opportunities to all, regardless of gender, ethnicity, religion, culture or age. For these reasons, we invite you to join our big family of more than 12.000 people from 109 nationalities.
Thinking about relocating and wondering about cost of living in Greece? Get an idea here:
Greece has enviable history and culture, climate and cuisine – and yet, the cost of living is among the lowest in Europe, according to Greek authorities and the EURES network. No wonder Greece is a popular destination for tourists and expats alike.
ARE YOU THE PERFECT CANDIDATE?