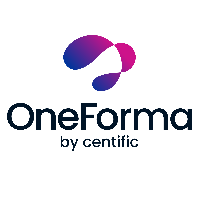 DESCRIPTION
Description:
Testing task (non-technical) from e-commerce client aiming at testing the online retail stores to determine the quality of the user experience.
Purpose:
Follow the prescribed journeys to replicate the customer's experience while organically navigating the site to detect any possible functionality or localization issues.
Other important information:
Willing to take and pass three free offline test
Willing to answer a short survey
Interested? Join our e-Commerce Retail User Experience Assessment team today!
OneForma is part of Centific, a global digital and technology services company. We bring together data, intelligence, and experiences to deliver human-centric solutions to complex business challenges.
OneForma and Centific are equal-opportunity employers and will not discriminate against any of our applicants on the grounds of race, gender, religion, or cultural background.
REQUIREMENTS
Requirements:
Linguist native in the French (Belgium), preferably with experience in either or similar roles:
Tester: website/User Interface testing, etc.
Reviewer: customer reviews/product reviews/localization reviews (in-context review, bug reporting, etc.)
Familiar with online shopping
Excellent attention to details
Using Windows OS 10 or above
ARE YOU THE PERFECT CANDIDATE?