Job offers with languages in Europe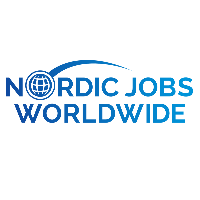 DESCRIPTION
Swedish-Speaking Customer Support Representative in Chania, Crete
Tired of the same old routine? Ready to embark on a thrilling adventure that combines work and play? Look no further! We have an exciting opportunity for you to join our client's team as a Swedish-Speaking Customer Support Representative in the breath-taking city of Chania, Crete.
Responsibilities:
Provide top-notch customer support to our clients' Swedish-speaking customers via phone, email, and chat. Your friendly demeanor and problem-solving skills will leave customers with a smile.
Be the superhero of troubleshooting: Help customers resolve their technical issues, navigate our clients' products and services, and ensure they have a seamless experience.
Document and track customer interactions, ensuring accurate and detailed records are maintained.
Collaborate with your teammates and cross-functional teams to share knowledge, find innovative solutions, and create a positive and supportive work environment.
REQUIREMENTS
Qualifications:
Fluent in Swedish (native or near-native proficiency) and excellent English communication skills.
Customer-centric attitude: You genuinely enjoy helping others and strive to exceed customer expectations.
Problem-solving prowess: You love the thrill of finding solutions and troubleshooting technical issues. No challenge is too big for you!
Team player: You thrive in a collaborative environment and enjoy working with others to achieve common goals.
Positive vibes only: You bring energy, enthusiasm, and a positive attitude to work every day.
ARE YOU THE PERFECT CANDIDATE?