Job offers with languages in Europe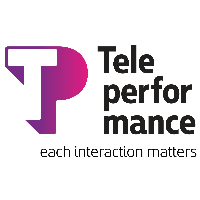 DESCRIPTION
Join our Nordic Allente Customer Experience team in one of the most popular destinations in the world!
How would you feel if your office was just a breath away from beaches with crystal-clear waters? Does year-long sunshine - along with flavorful Greek cuisine - sound like an option you'd like to explore? Jump head-first into the Mediterranean experience and join our ever-growing Nordic Allente Customer Experience team in one of the most popular destinations in the world – Chania, Crete!
If you are fluent in Swedish and fascinated by all advances in broadband technology and the streaming industry, grab the opportunity and come work with Allente, a top Nordic TV provider.
Join a team dedicated to providing top customer experience, while enjoying your stay on a Greek island famous for its rich culture, fabulous landscapes and buzzing nightlife, where you will also get the chance to socialize, build your professional network, improve your communication skills and enrich your CV with notable work experience.
Be part of the change and join us in beautiful Crete!
What you will do:
Be the primary point of contact for customer requests, becoming Allente's most valuable ambassador
Utilize phone calls, e-mails and chats in order to provide a seamless experience to new and existing customers
Respond to inquiries about broadband services and TV solutions offered by our client - always in a professional and timely manner
Resolve technical issues as they arise in a timely manner
Follow up with a thorough needs' assessment and inform customers about ongoing campaigns
Turn every customer into a happy customer!
Exchange ideas and solutions with your colleagues!
Enjoy your time in Crete!
What you will bring:
Fluency in Swedish
Very good use of English – both in written and spoken language
Work experience in a customer/tech support role is welcome
Familiarity with TV solutions and streaming services will be considered an asset
Exceptional communication & soft skills, as well as a problem-solving mentality
Computer knowledge/tech savviness
A positive and adventurous attitude
A sponge that is willing to soak up all the knowledge and experience we offer
What we offer:
Complete relocation support (flight ticket to Chania, Crete, pick-up & drop – both at no cost to you)
Free accommodation or extra accommodation bonus, throughout the entire employment period
Competitive monthly salary + 2 extra salaries per year
A generous bonus scheme
Fully remunerated training by certified instructors
Referral Program: Bring a Friend and get up to €3.000 depending on the language
Health care benefits and numerous other discounts
Consistent support for anything you may need along the way
State-of-the-art premises – including an amazing activity room with a fully-equipped gym, table tennis table and TV
Special events as well as community & social responsibility initiatives
Free online Greek language courses
Professional growth & development opportunities within a multicultural, safe and fun workplace
Work for a Great Place to Work-Certified Company that fosters diversity
This is a great opportunity to advance your career and work for a multinational company, by developing strong experience and skills, while representing one of the biggest brands worldwide. In addition, you will be a member of a company that fosters diversity, offering equal opportunities to all, regardless of gender, ethnicity, religion, culture or age. For these reasons, we invite you to join our big family of more than 12.000 people from 110+ nationalities.
Thinking about relocating and wondering about cost of living in Greece? Get an idea here:
Greece has enviable history and culture, climate and cuisine – and yet, the cost of living is considered to be quite low, according to Greek authorities and the EURES network. No wonder Greece is a popular destination for tourists and expats alike.
ARE YOU THE PERFECT CANDIDATE?