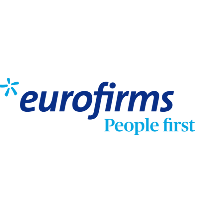 DESCRIPTION
- Ensure service delivered to our customers meets contractual Key Performance Indicator (KPI's);
- Clarify customer requirements, probe for understanding, use decision-support tools and resources to appropriately provide resolution to the customer;
- Listen attentively to customer needs and concerns demonstrate empathy while maximizing opportunity to build rapport with the customer;
- Greet customers in a courteous, friendly, and professional manner using agreed upon procedures;
- Maintain basic knowledge of client products and/or services
- Prepare complete and accurate work including appropriately notating accounts as required;
- Participate in activities designed to improve customer satisfaction and business performance;
- Offer additional products and/or services;
- Track, document and retrieve information in call tracking database;
- Respond to customer inquiries by referring them to published materials, secondary sources or more senior staff.
REQUIREMENTS
- Six months of relevant experience (prefered);
- Courteous with strong customer service orientation;
- Strong computer navigation skills and PC knowledge;
- Ability to effectively communicate, both written and verbally;
- Dependable with strong attention to detail;
- Skilled in multitasking including the ability to be flexible and adapt to changes quickly;
- Tolerance for repetitive work in a fast-paced, high production work environment;
- Ability to work as a team member, as well as independently;
- Demonstrate patience in all customer contact situations including maintaining a pleasant and professional tone and manner;
- Good interpersonal relationship.
ARE YOU THE PERFECT CANDIDATE?