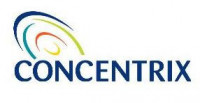 DESCRIPTION
Uwielbiasz kontakt z drugim człowiekiem? Lubisz znajdować najlepsze rozwiązania? Cenisz sobie atmosferę w pracy?
Dołącz do Zespołu i pracuj z nami!
Pracując tutaj, na co dzień wspierasz klientów lidera sprzętu elektronicznego w rozwiązywaniu trudności. Odpowiadasz na połączenia przychodzące, wprowadzasz dane do systemu, szukasz rozwiązań problemów i udzielasz niezbędnych informacji. Rozmawiasz przez telefon, chat i odpowiadasz na maile w języku polskim.
Podczas 3-4 płatnego tygodniowego szkolenia zapewniamy:
Nesting pod okiem doświadczonych współpracowników
Wsparcie Trenera, Team Leadera, Mentora i Zespołu
Niezbędne narzędzia pracy w biurze w Szczecinie
Dostęp do baz wiedzy
To wszystko przygotuje Cię do pracy w organizacji, która stawia na
*rozwijanie talentów (100% awansów to rekrutacje wewnętrzne)
*inwestowanie w rozwój
REQUIREMENTS
Co jest dla nas ważne?
Umiejętność obsługi systemu operacyjnego Windows i pakietu MS Office
Komunikatywność i nastawienie na pracę z ludźmi
Wysoka kultura osobista i orientacja na potrzeby klienta
Znajomość języka polskiego w stopniu zaawansowanym (C1) i angielskiego w stopniu dobrym (B1/B2)
SKILLS
ARE YOU THE PERFECT CANDIDATE?