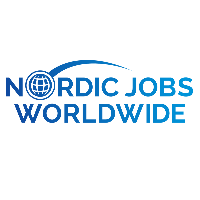 DESCRIPTION
Do you have experience from customer service and want a new adventure in Stockholm? Or maybe you want to work with one of the leading streaming services in the Nordic countries? Then this could be your opportunity!
Our customer
Our customer is a global company with offices in 22 countries with over 30,000 employees. They offer customer service, sales and technical support through their contact centres. They know that customers are the blood of their business, and it's important for them to deliver outstanding customer service to their customers. Our customer's task is to make sure that the customers in their company have good experiences with their customer service and that they constantly yearn to get better. Now our partner is looking for a customer service consultant to Stockholm! They are looking for someone who can provide their customers with the best service. They are seeking a person who can work 100% or 80%. The company has many service-minded people who work every day towards a common goal of having the best customer service for the company. Could this be you? Read on!
Why work in Stockholm?
Working in Stockholm can be a great experience! The capital offers art, nightlife, history and, not least, shopping! Stockholm is one of Scandinavia's most visited cities and is perceived as very beautiful. The city offers a sea of job opportunities both for international people from other countries, and people from Scandinavia. It is simply a multicultural city for diversity. Do you enjoy a hectic everyday life where you get both a bag and a bag? Then maybe Stockholm is the opportunity for you!
Position
Would you like to work with customer service? Do you love working with other people and achieving common goals? Do you want to help other people? Then this is the job for you! Now we are looking for ambitious and motivated candidates who want to become part of an ambitious and strong team in Stockholm.
REQUIREMENTS
Qualifications
Good communication skills in Norwegian, both in writing and orally
Outgoing - likes to sit on the phone and chat with people!
Interested in learning more about conversational techniques and other coaching to make you even better at your job
Willing to relocate on your own, if you live in Norway
ARE YOU THE PERFECT CANDIDATE?