Job offers with languages in Europe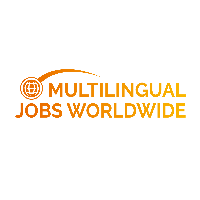 DESCRIPTION
COMPANY
The company is on a mission to shake up the independent accommodation sector. Its software is helping over 20,000 owners and managers of hotels, B&Bs, vacation rentals and groups, yurts, castles and cottages by making it really easy for them to manage online bookings, guests and travel agencies. Now more than ever having a technology platform that supports running things your own way is helping our customers to succeed in an ever evolving and challenging sector. This is a mission we are truly passionate about.
Born out of a joint project with the UK Government over ten years ago, where they ran the UK's National Tourism Database, the company has reinvented itself since its acquisition by Private Equity Group Investcorp, mid 2011. Having radically changed its business model, they are now a vibrant young company, operating in the UK, Ireland, France, Spain, Germany, Tunisia, and North America.
The company has regularly made the Times top 100 Tech Track index, the original all-in-one booking suite, has won many prestigious awards since 2016, including the sought after Travolution award for best technology and Expedia's global innovation award. It is also enjoys strategic preferred partnerships with Airbnb, Booking.com and Expedia groups.
With a culture focused on staff development, a passion for helping the brilliant businesses we represent and a clear vision for growth laid out by our CEO that rests heavily on technical innovation, we think we have a lot to offer.
REQUIREMENTS
THE ROLE
Our client is looking to appoint a Marketing and Partnership Executive, to join our German team.
You'll be working closely with both the German Country Manager and the Head of Global Partnerships to acquire and nurture local and global Partnerships that complement our award winning suite platform and expands the eco-system.
You must be able to nurture Partner relations developing ideas of how to work together to a mutual benefit along with technological curiosity so you can understand how new technologies may fit into our current offering.
Your role is to find Partners – these may be technical partners, tourism associations, Industry influencers, marketing & digital agencies or web designers to name a few – to identify new opportunities and to work closely with them to achieve mutual opportunities for expansion. You will need to be comfortable selling suite to these Partners, be analytical to recognise potential commercial and operational benefits from such Partnerships and have sound negotiation skills to close the deals.
This will involve creating logical, well-articulated business cases; launching new partnerships to internal & external audiences; creating content to promote and representing them at local & regional events and seminars.
You need to be self-motivated and comfortable with working under time pressures as well as a team player working closely with the Partner, Marketing & Sales teams.
ARE YOU THE PERFECT CANDIDATE?