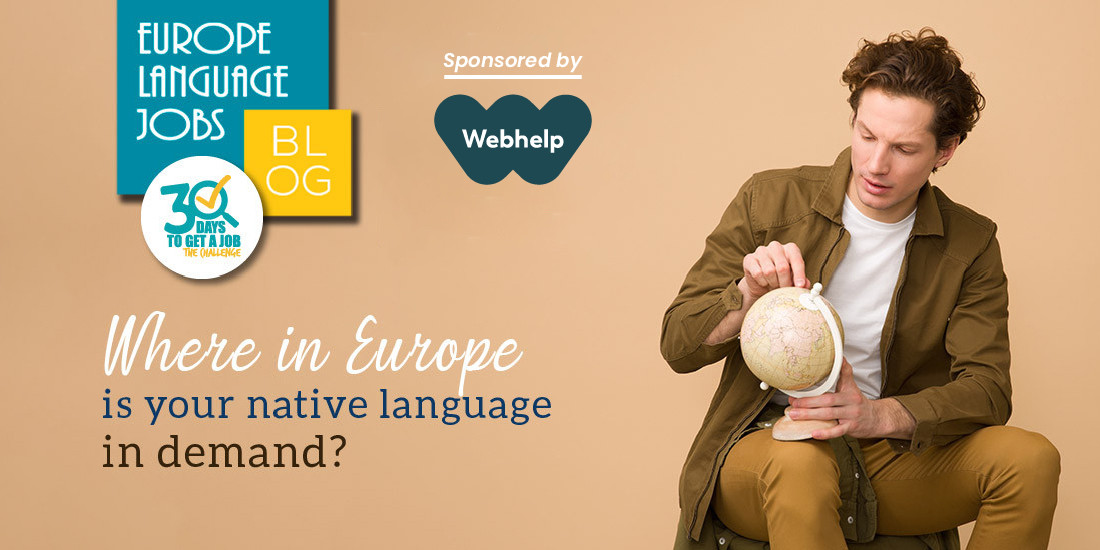 Where In Europe Is Your Native Language In Demand?
Now that we mentioned the importance of learning new languages in the previous days of the Challenge, on day 4 it's time to pay homage to your native language and the importance it can have on your professional advancement and finding a job. We hope you realise that no matter which your mother tongue is, there is a company out there that is crying out for it! Let's have a look at the map and see where you can be a hidden company treasure.
Europeans are becoming more and more open to the exciting and adventurous prospect of moving abroad for work. Many use their native language, which is usually much more valuable outside of their own country and can help them to secure a job in a brand new destination.
Are you excited about the idea of moving to a different country and learning a new language? See where in Europe your native language is in demand... you might be surprised!
We have compiled the list below based on the current vacancies we are advertising but there are lots more opportunities in a variety of languages for all of the below countries, so don´t forget to check out the Europe Language Jobs job board to see all of the possible places you could move to with your native language!
Jobs in Portugal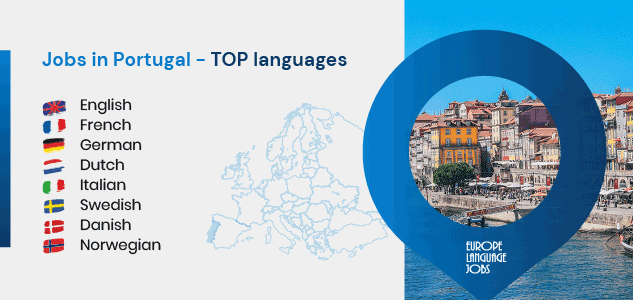 Most Demanded Languages: Italian & Dutch
We are advertising lots of exciting opportunities in Lisbon, Portugal. If the beautiful Portuguese towns, beaches and landscapes aren´t enough to persuade you to move, surely the demand for your native language is! Admirers of Portugal, check out the other language jobs in Portugal on our job board.
Jobs in Greece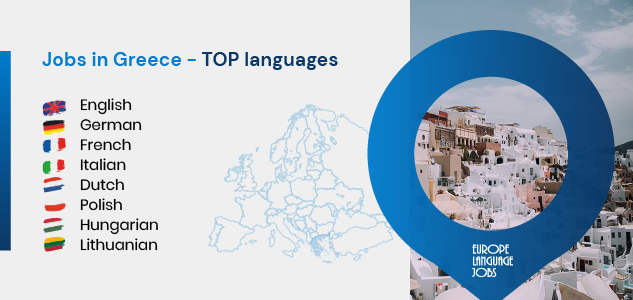 Local Language: Greek
Most Demanded Languages: Danish & Finnish
Danish and Finnish speakers, it´s time to pack your bags and venture to Greece's beautiful and historic capital, Athens. Been looking for a move to a different culture? Greece is the word! (Pardon the pun!) Check out the exciting Danish speaking and Finnish speaking roles on our website. Is Greece your dream destination? We have other opportunities in different languages, check out the exciting jobs in Greece on our job board.
Jobs in Spain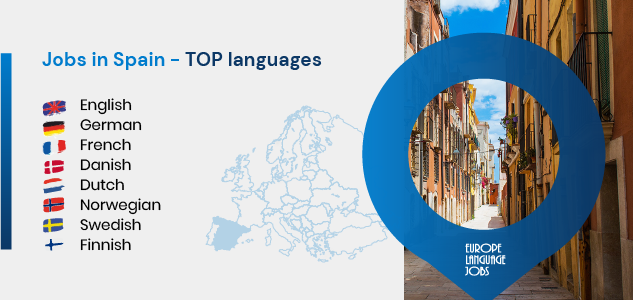 Local Languages: Spanish (and depending on the region Catalan, Galician, Basque}
Most Demanded Languages: French & German
Looking to relocate but don´t want to venture too far from your native culture? Well, French and German natives, it looks like Spain is the destination for you! Check out the exciting French-speaking and German-speaking roles on our website. If you are dreaming of moving to Spain, we have other language opportunities too!
Jobs in Malta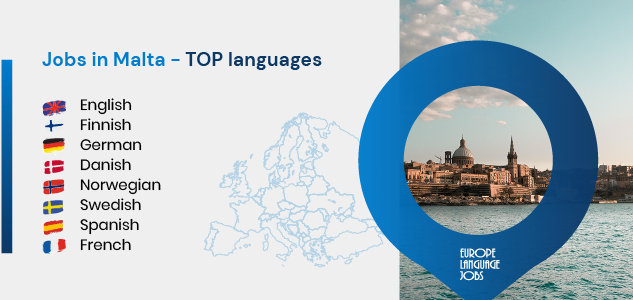 Local Language: Maltese & English
Ready to take on a new life on a sunny Mediterranean island? Malta is the place to be. The weather stays considerably pleasant all year round, which is certainly a bonus for English natives and of course, the cost of living is considerably less than Sweeden. Don't forget to check out the other opportunities Malta in a variety of different languages on our website.
Jobs in Cyprus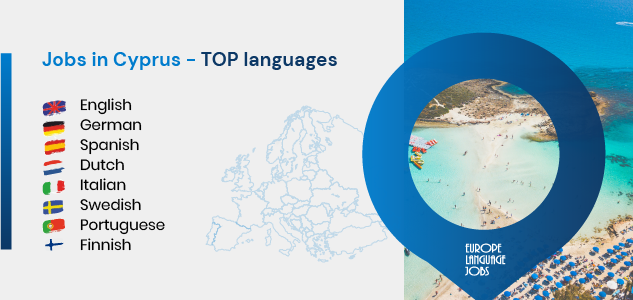 Another island in the Meditteranean sea, Cyprus offers great possibilities for career development. Combining the great weather with the taste of Eastern culture and the growing expat community makes it a desirable destination for jobseekers. Don't hesitate to check out all the available vacancies in Cyprus.
Jobs in the Czech Republic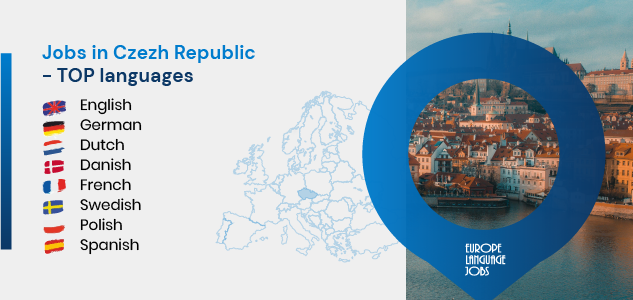 Local Language: Czech
Most Demanded Languages: Spanish & French
Situated in the heart of Europe, the Czech Republic is an economic hub and a great destination for continuing your career. With its rich cultural life, affordable pricing and a great number of multinational companies and growing start-up culture, Czechia, ranks the 10th best country for expat living. Explore all the job opportunities available for multilingual speakers and expats.
Jobs in Bulgaria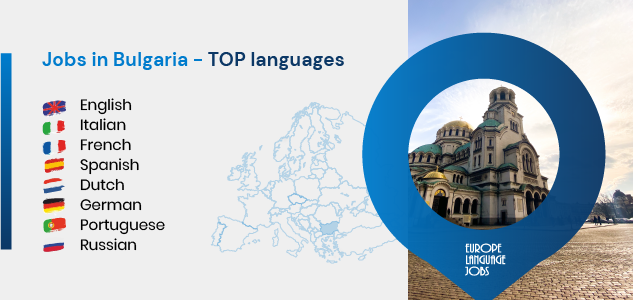 Sofia is one of Europe's fastest-growing economic capitals and more and more companies are choosing to base themselves there. So if you're a Polish or Portuguese speaker, get packing because this is the country that is looking for your language the most. At Europe Language Jobs we have seen a boom in the number of jobs listed in this incredible country, so why not take advantage of it, there are lots of jobs in Bulgaria for a range of different languages, check them out!
If your language isn't on the list then why not check out the opportunities on our job board. Filter your language and the country you want to move to and take the first step on the road to an adventure abroad! Remember, the languages and destinations above are just some suggestions, there are thousands of opportunities on our website in different locations with a demand for different languages.
Do you have another location in mind? Maybe it´s time to think about what language you should learn next to give yourself an advantage!
Tomorrow we continue with some success stories of young European professionals that will help you realise the only sky's the limit! Get ready to be inspired by their answers on some very interesting questions regarding their professional experience.
Oct 8, 2020 by The ELJ Team

Spain and Czech with my French :)))
posted by Sinda Sabrine
---

Cyprus with my Italian.. Sound interesting
posted by Pierluigi
---

i want to improve my english skills that help me to find international job offers and for communication!
posted by Velychko
---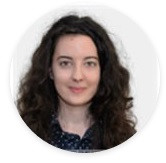 Very interesting article. The pandemic brought more time for learning and it's very useful to know what languages to target.
posted by Cristina
---

As a Spanish speaker the top 2 countries right now on ELJ are Spain and Portugal
posted by Carlos
---

This year I started Scandinavian languages, I enjoy Danish & Norwegian the most. I had also taken an introductory course to Dutch. Good to know in my country (Greece) Danish is most required, thanks for the tip :)
posted by Jo
--- Interesting
posted by Lawal Mohammad
---

I think I should go deep in learning French and Spanish language. English is among the most spoken languages in the world but needs to be accompanied with another popular language.
posted by Robert
---
Probably the Czech Republic seems like the place! But I have also opportunities in Bulgaria, Greece, Portugal and Spain.
posted by Celestin
--- Czech Republic needs Spanish speakers like me.
posted by Randy
---
---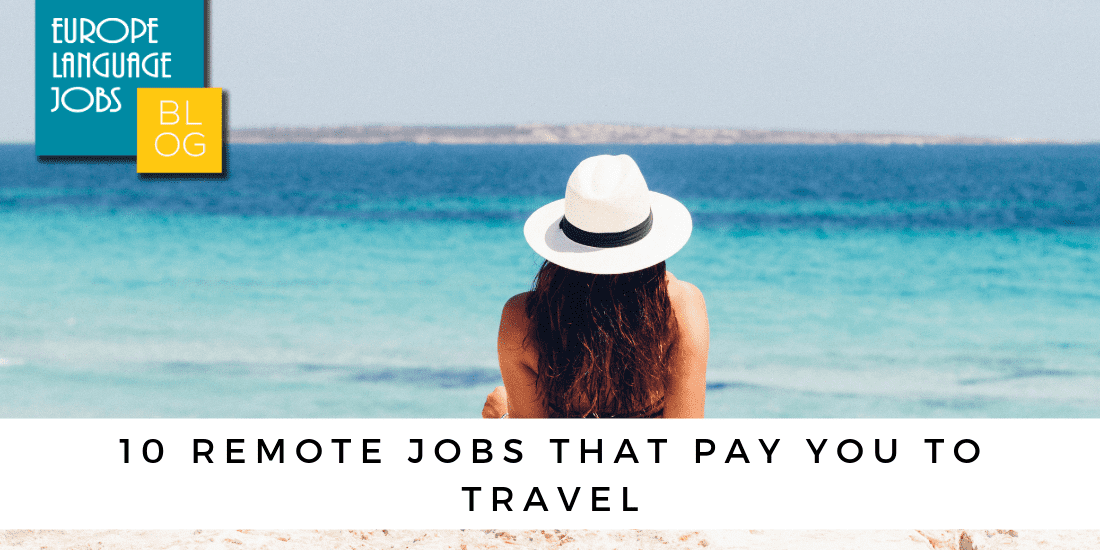 Remote jobs have become a trend growing by the day. Find out what are top 10 remote jobs that are perfect for travelling the world.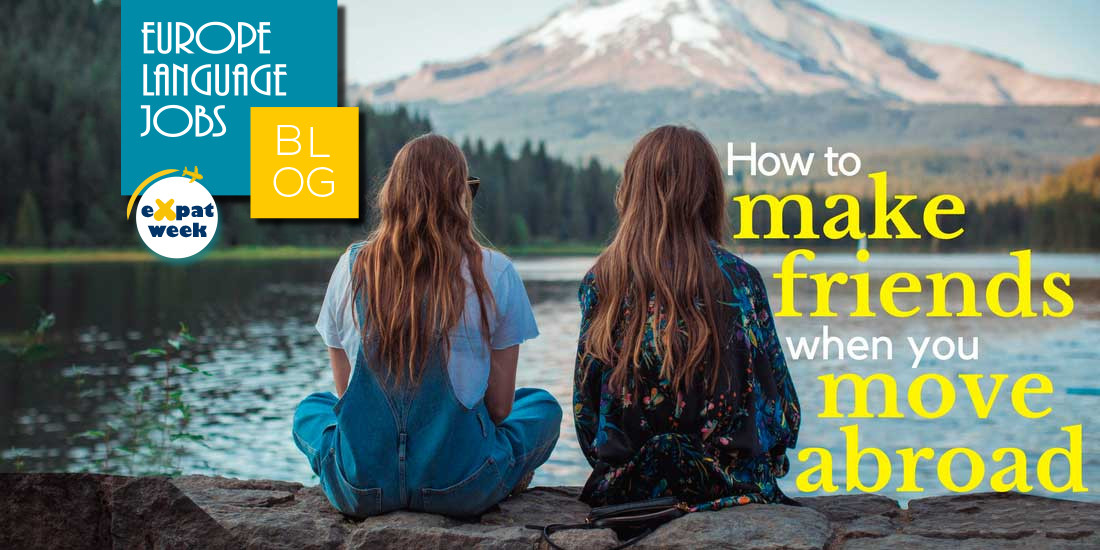 Making new friends as an expat can be not only a tough task but an intimidating one too. Read about 11 great ways you can make friends abroad easily.